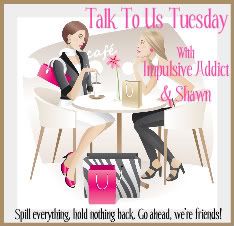 It's that time again for edition of TTUT with my girls Shawn and IA which is great because I really want to tell you all about this really awesome web series.
Do you remember me telling you about a web series being created by the amazing Cheeks and the wonderful Jane Espenson no well you can go HERE to read it. You see last year these two people got together and started working a this idea for a web series about these two guys who wake up married after a drunken night in Vegas and the trials that follow trying to figure things out. The web series stars Cheeks,
Sean Hemeon,Alessandra Torresani plus the talents of Jane Espenson and Jeff Greenstein.
With this amazing line up last year Husbands became reality and was brought to life in a 22 minute episode that aired in eleven 2 minute segments all filled with laughter, charm and love. The series was such a big hit it made lots of news it even got a review in the New Yorker as well as many other places it also had the fans begging for a season 2 and yes I was one of those fans. If you haven't seen the series yet you can go HERE and watch all eleven episodes.
anyways our begging has been answered in the form of a season 2 being worked on however in order for it to happen this talented group could use some help. Whether it's by telling friends about the series or helping with donation we the fans are working hard to get a season two. So if you are interested then please go check out their Kickstarter page they have lots of great incentives for donating or if your not into donating then check out the page and pass the information on to your friends and followers either way lets get season 2 out there.
Facebook
Twitter
Youtube