First I would like to thanks the following blogs for their kindness in participating in my swap button ad space you guys are wonderful and everyone should go say HI to them.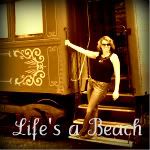 Now onto a little fun if I could I would send each and everyone of you a gift for Christmas but as my bank account says no I am offering you a chance to win one of three ad spaces. In a 48hr flash giveaway you can enter for a chance to win either a Large, Medium or Small ad spot. Yep that's three possible chances to win and all You have to do is simply use the raffle copter to enter.
OK folks now no fighting if you are not one of the lucky winners never fear for as my gift to you I am offering my ad space for 75% off with promo code

GIFT

. Yes that's right you can get prime viewing area here on Everyday Life for 75% off the normal price for the month of December.
So what are you waiting for go enter to win.
a Rafflecopter giveaway