This is a Sponsored post written by me on behalf of
EdenFantasys
. All opinions are 100% mine.
*Sexual Content Disclaimer*

This review may have links to adult material please do not click unless 18+
I bet if I say edenfantasys you automatically think adult toys and things of that nature. I also bet you would automatically want to click off this post because you're embarrassed by the mention of sex. Well you need not worry about either for I'm not here to talk sex or adult toys or even lingerie nope. Instead I'm here to talk lotions and oils.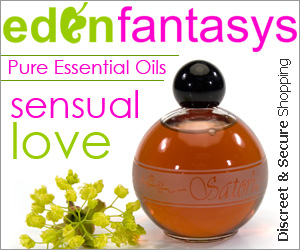 Now don't freak out on me I'm not talking that kind of oils and lotion but rather hand lotions and body lotions. You see edenfantasys knows that not everyone is into adult play but they are into high quality products so they have a complete line of body lotions. Nice smelling lotions that are great if like me you would love to have silky feeling skin.
Even complete hand and body lotion
All of these lotions are come highly recommended by Eden costumers who gave them great reviews for me I would love to try their Milk made nourishing body butter . Whatever your taste you can find it at Eden Fantasy and best part they are running a great sale right now 25% off statewide as well as free shipping with qualifying orders. So go on buy yourself a little something special.